Logos
The Varonis logo, with its contrasting soft curves and hard edges, is reflective of the duality that defines our mission — the chaos of collaboration on one side, technology, analytics, and control on the other. There's a lot of brand equity (and history!) in those backward slashes, so we treat our logo with the utmost care.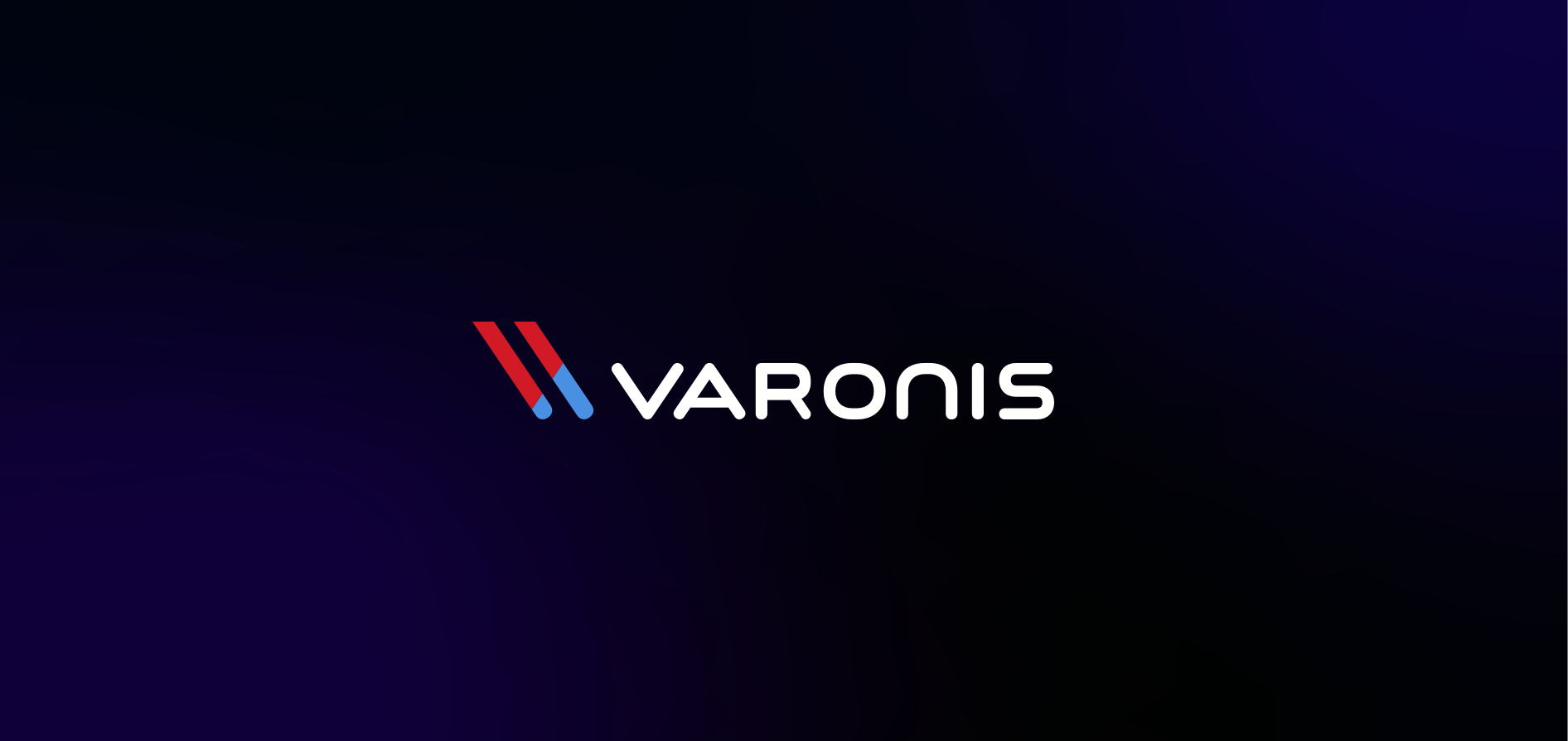 Varonis logo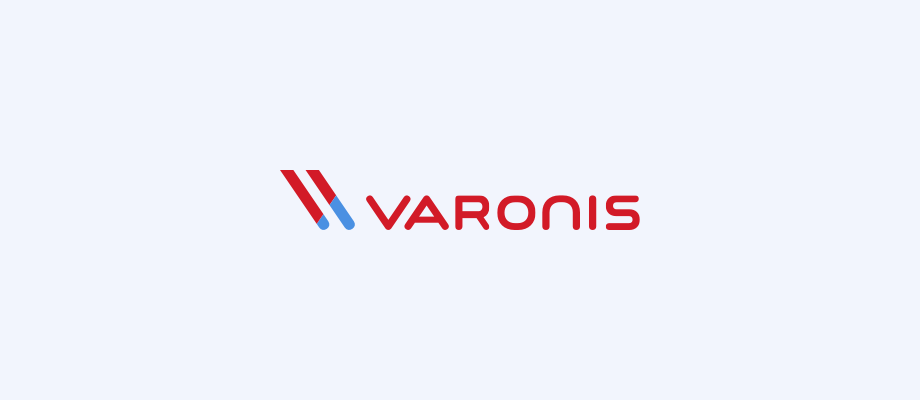 Full-color
Use the full-color logo on white or light gray backgrounds. Do not place this logo on dark colors, highly saturated colors, or complex backgrounds.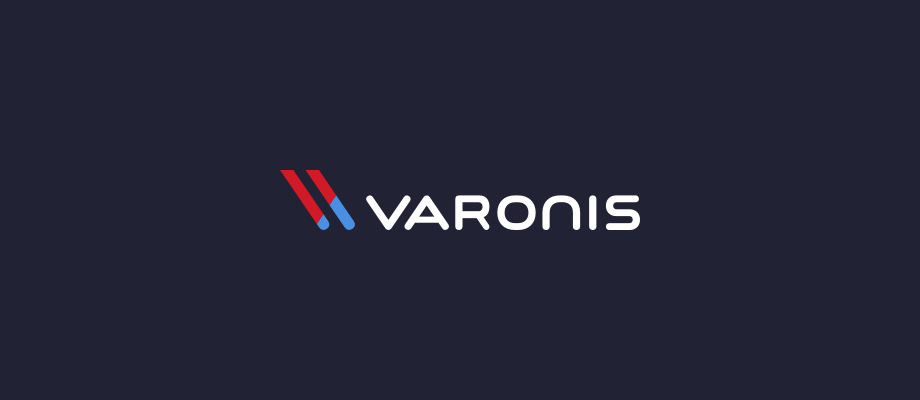 Tri-color
Use the tri-color logo on dark backgrounds for high contrast and brand color recognition. This is the preferred logo for many Varonis applications, as dark navy is used frequently as a background color in branding.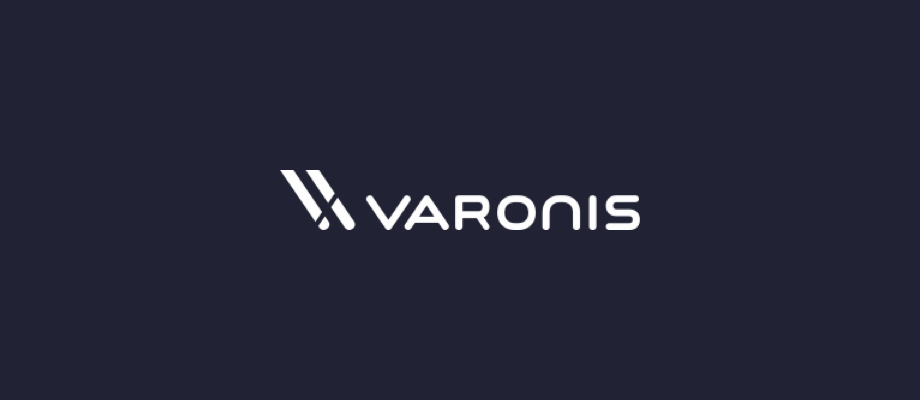 White
Use the white logo on medium to dark backgrounds or in cases where the tri-color logo clashes or does not have enough contrast. Note: The white logo should always have a gap in the slash icon to represent the color separation.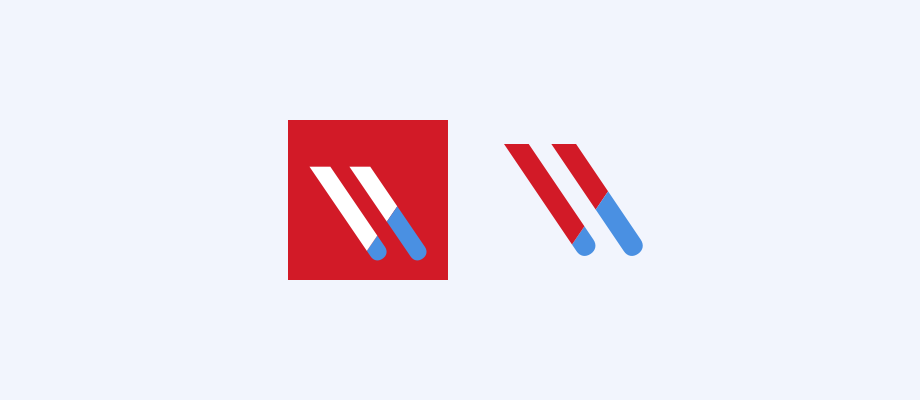 Badge
Use the badges in applications where the full logo is too small to be legible or is not required, such as in favicons, social media avatars, swag, etc.
Clear space
To maximize the logo's visibility and impact, use appropriate clear space. Clear space (blank space around the logo devoid of text, imagery, and other design components) should be the height of the logomark on all sides at minimum.

Alignment
The logo can look optically misaligned without some adjustments, due to the negative space underneath the slashes on the left. For the logo to appear horizontally centered, shift the logo to the left the width of one slash.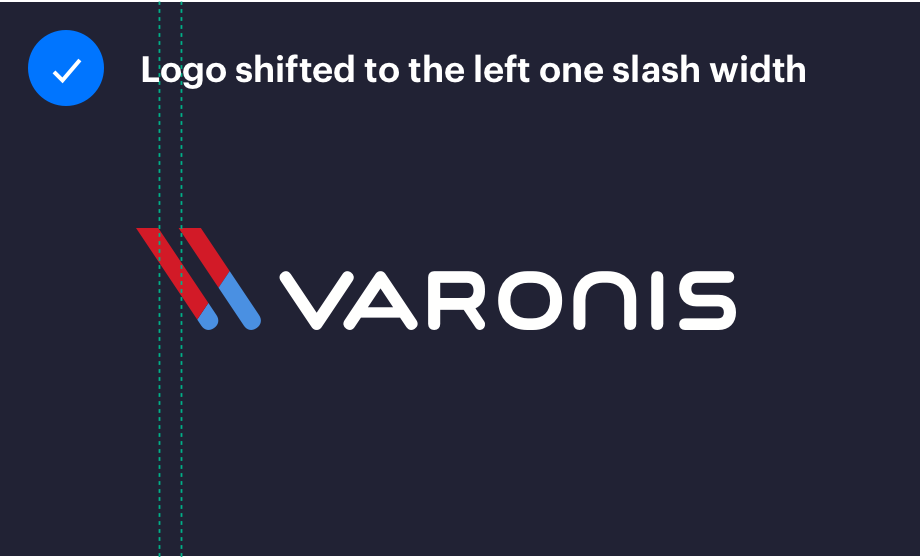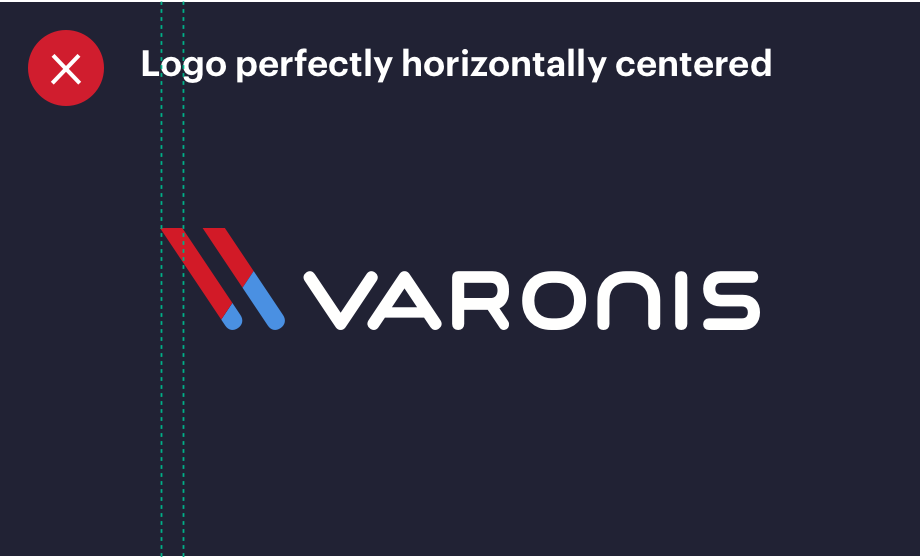 Logo misuse and modification
Our logo is a key piece of our identity and brand equity. Consistent, thoughtful application is paramount. Editing the logo in any way is not permitted without explicit approval from the Varonis Brand and Creative team.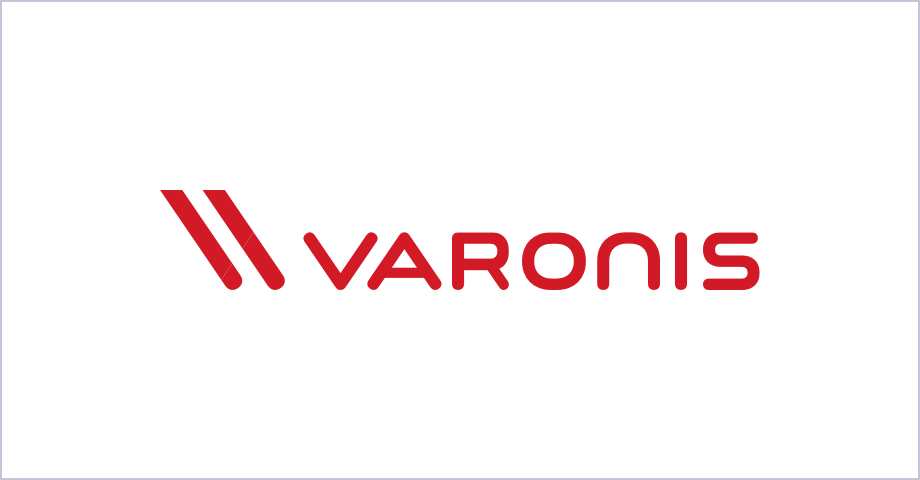 Don't change the logo colors.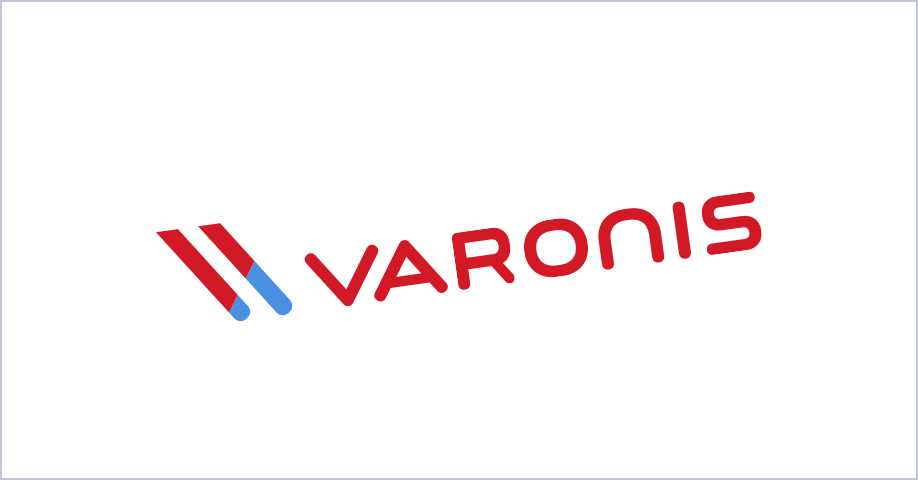 Don't rotate the logo.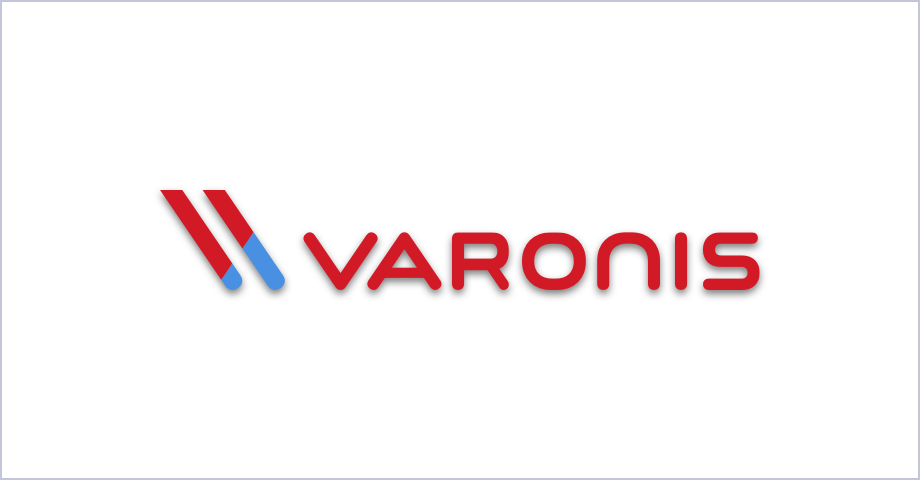 Don't add effects (drop shadows, glow, bevels) to the logo.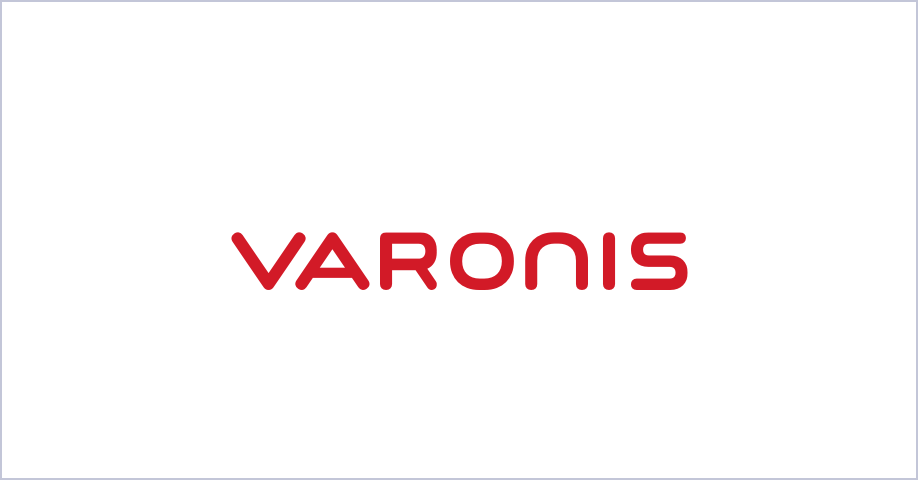 Don't separate or remove components of the logo.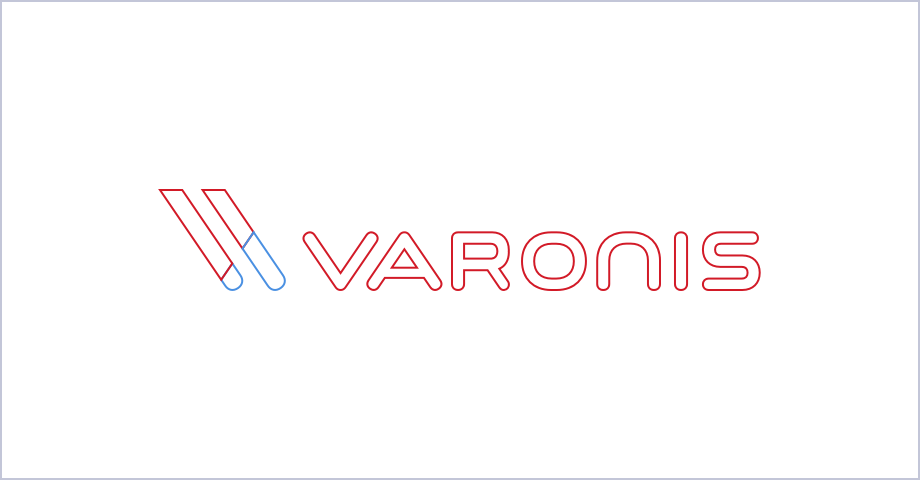 Don't outline the logo.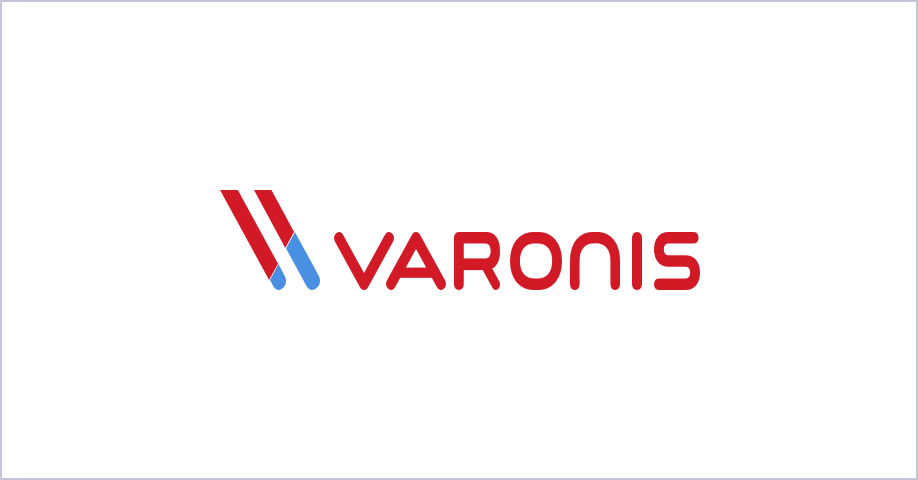 Don't disproportionately scale the logo.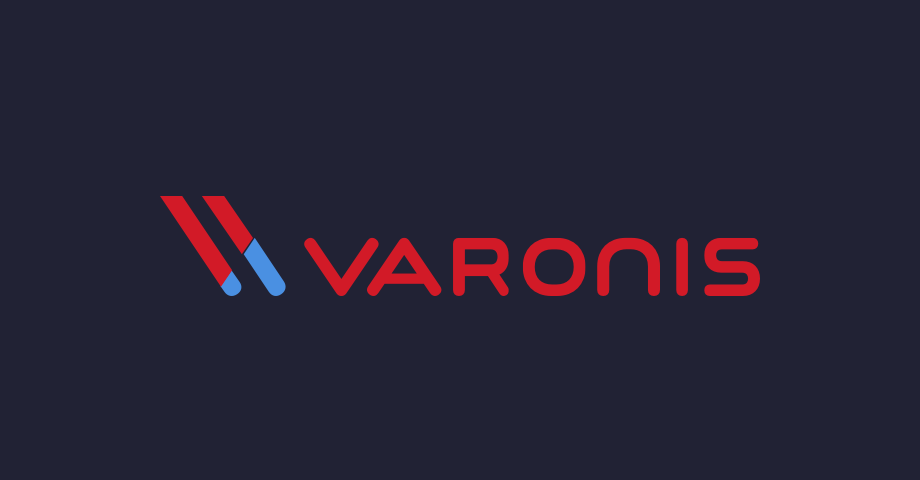 Don't use full-color logo on dark or low-contrast backgrounds.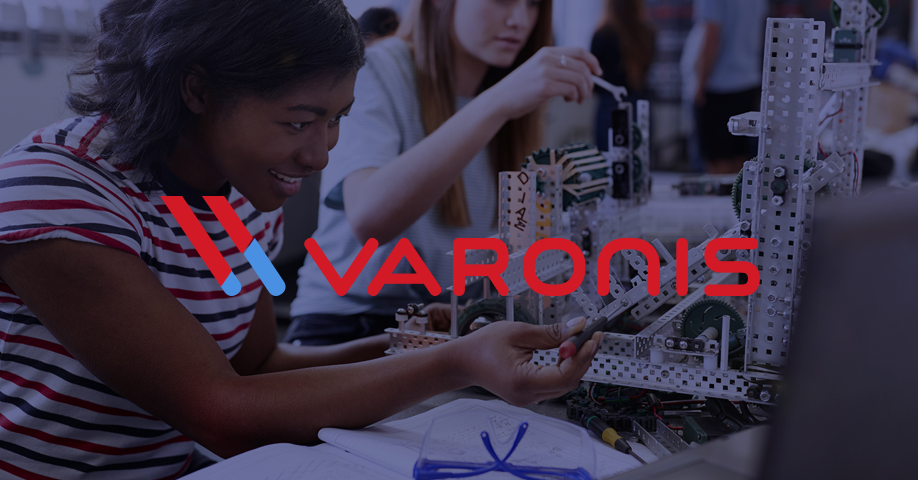 Don't use full-color logo on busy photographic backgrounds.
Varonis Threat Labs logos
Our team of security researchers and data scientists are among the most elite cybersecurity minds in the world. With decades of military, intelligence, and enterprise experience, the Varonis Threat Labs team is responsible for strengthening Varonis' threat detection and response capabilities.